Membership info coming soon:
Pre-Supporting info and Voting Info will be verified after submission of payment.
Payments can also be made via check payable to Columbus 2020 NASFiC which should be mailed to:
Columbus2020NASFiC
c/o Kim Williams
4227 Beechrun Rd.
Whitehall OH, 43213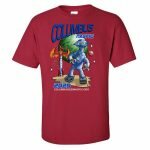 Order a bid shirt from Off World Designs. Here is the link. Order Here!